Electroplating Rectifier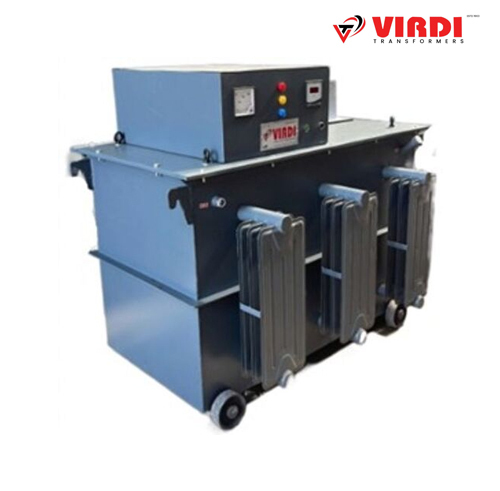 Electroplating Rectifier
Price And Quantity
Product Specifications
Other

380/400 volts Volt (V)
Product Description
Electroplating Rectifier
We present an exciting range of Electroplating Rectifiers which have metal finishing and are applicable in electroforming, hydrogenation, and other electrochemical applications. We manufacture Electroplating Rectifiers using superior quality materials and high technology techniques. These are available in different dimensions, and at standard capacity voltage of 8V, 12V, 16V, and 20 D.C. and other different capacities according to the requirement. These are used to change high voltage alternate current to low voltage direct current that are considered as an appropriate for obtaining direct current from alternate current supply.
VIRDIS Electroplating Rectifier is an inexpensive and most well-organized technique of attaining D.C. from A.C. supply by anodizing and numerous other electro-chemical procedures. The extensive application in the field of electro-plating generally requires highest voltage of 8V, 12V, 16V and 20V D.C. at a variety of current capacities as per requisites. A series of current rating from 50 to 5000 amps is covered in our regular range. We also provide other ranges which can be available on detailed and explicit order.
VIRDIS RECTIFIER can be used for the following purposes:
Electroplating
Barrelling
Anodising
Etching
Cleaning & Other Electrochemical Processes
A.C. INPUT:
VIRDI'S Rectifier are fabricated for 3 phase 50 Hz A.C. input supply are appropriate for maneuver at any voltage within 380-415 volts bread crumbs needs to be corrected
D.C. OUTPUT:
The D.C. output is erratic in steps or constantly and frequently inconsistent from Zero to its charged full load. VIRDI'S rectifier consists of the subsequent controls for D.C. output:
VER - 15 Steps Control (range varies from 40% to 100% D.C. output voltage).
VER - 63 Steps Control (range varies from 15% to 100% D.C. output voltage).
VER Step-less Control (range varies from 0% to 100% D.C. output voltage).
VER (S) - (Step-less control with transformer in different tank).
The wrinkle/wave substance in the output is very little and is less than 5% and by itself these divisions are very much appropriate for all extraordinary processes such as chrome plating where little ripple content is compulsory.
CIRCUIT:
The circuit engaged in VIRDI Rectifier is uncomplicated and worldwide. A.C. supply is prearranged to an auto-transformer, which in turn supplies an incoherent voltage to the principal of a 3 phase double would Delta/Double star connected transformer. The secondary of the transformer is connected to hex a Phase/ Bridge linked rectified using silicon diodes. The output is attained from the rectifier and the star points of the transformer all the way through an inter-phase transformer.
RECTIFIER:
This is made up of well-built liberally rated silicon diodes are connected in analogous way. On a special made up of casting heat sink and depending upon the output rating of the rectifier units.
METER PANEL:
A moving coil ammeter and a moving iron voltmeter along with signal lamps are offered on a panel signifying the output current. The panel is mounted on one of the tanks to facilitate easy handling and management.
CONSTRUCTION:
The Unit is fabricated in natural oil sub-merged & air cooled creation. Any electro-deposition procedure is always linked with acidic and corrosive fumes and dust. Any contact with these fumes and dust apparently decreases the life and reliability of the rectifier. Oil immersed construction suggests best security to the rectifier unit in this regard and hence increases the life to a great deal. The tanks are designed with pipes for cooling and mounted on wheels for portable operation
NOTE :
The Rectifier units can also be supplied with remote control or mechanical control of output. For a remote control, a separate control panel can be given to function the motor of the constantly inconsistent transformer by means of push buttons to increase/decrease the output voltage and current. Automatic control can be granted for constant voltage or constant current. These will be charged at an additional cost, which will be estimated aligned with specific requirement.
Rectifier units of rating ahead of our standard specifications, such as input voltage range, maximum output voltage and current or with overload prerequisites of short duration can also be quoted alongside specific enquires.
Our policy is of constant development and enhancement of the products
Right tom change the requirement and designs as part or whole, without any former notice.
Technical Specification
| | |
| --- | --- |
| Input Voltage | 380/440 Volts A. C. 3 phase 50-1500 Hz |
| Output Voltage | Fixed Rated Maximum D.C. Voltage or variable from zero to maximum rated voltage |
| Output current | Rated maximum D.C. Current. |
| Insulation | Class |
| Efficiency | Not less than 98% |
| Temp. Rise | Less than 45o C ambient at the top of the oil. |
| Oil Grade | Special transformer oil. |
Trade Information
Customized.

Asia, Australia, Central America, North America, South America, Eastern Europe, Western Europe, Middle East, Africa
Contact Us
C-21, Sector 63, Noida, Noida, Uttar Pradesh, 201301, India
Phone :+918045803362